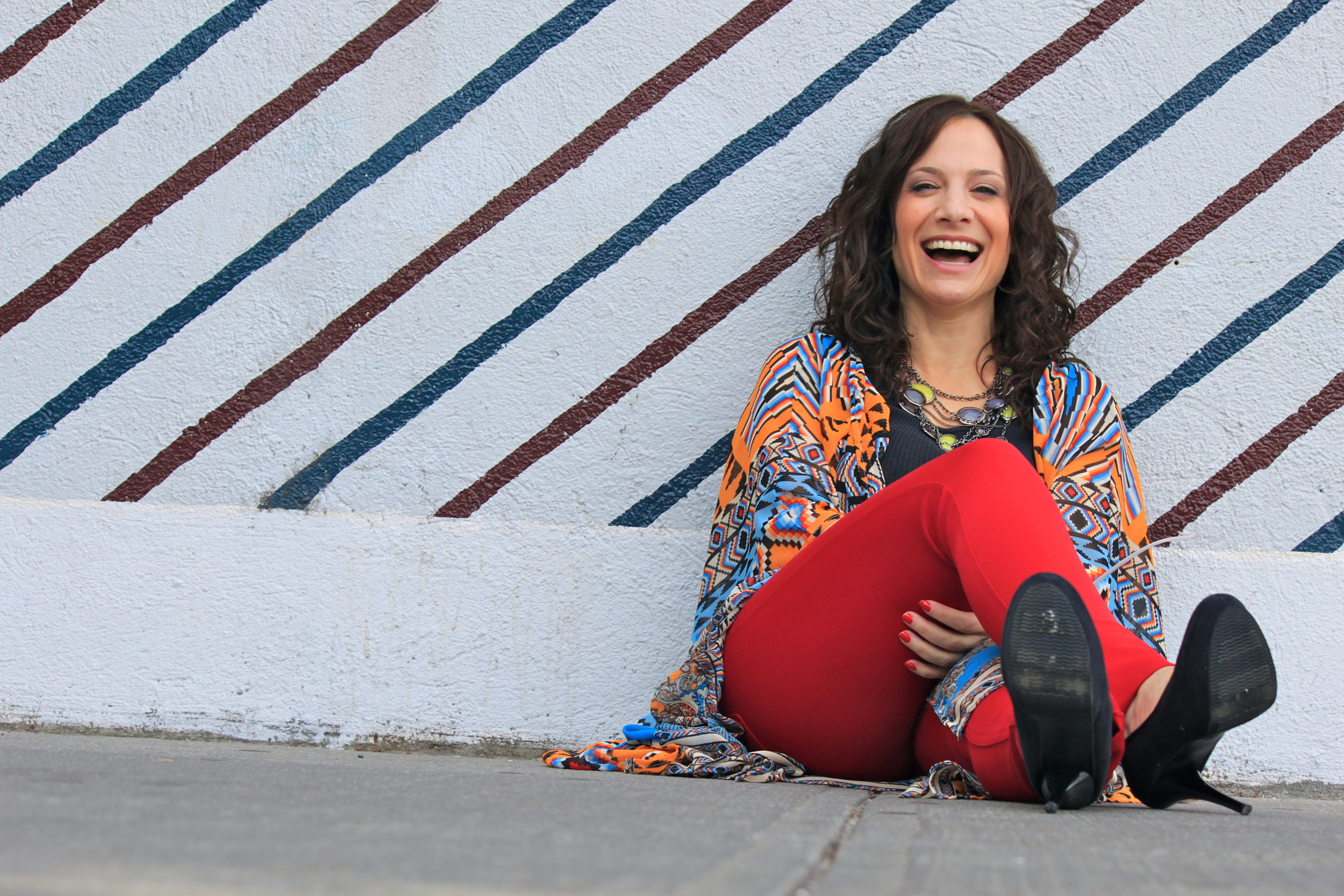 WELL HEY THERE...YOU MADE IT! WELCOME TO MY OUT OF THE BOX SLICE OF LIFE. SLAP ON SOME COLORFUL NEW GLASSES AND LET'S GET THIS PARTY STARTED....
Here are the party non-rules:
What's the party for?
My mission is to help as many people as I can to re-spark their souls and create lives and businesses that they love instead of feeling dead and numb inside. I see the Maverick in people.
What do I mean by Maverick? Great question...
mav·er·ick
ˈmav(ə)rik/
noun
an unorthodox or independent-minded person.
synonyms:individualist, nonconformist, free spirit, unorthodox person, original, eccentric;
rebel
And most people I see? NOT QUITE FEELIN IT...YET
I know that sound a bit harsh, once you can admit you're in THAT place….you can start climbing up to a better one, right?

It doesn't matter if you feel as though you are too young or old to make a change. It doesn't matter if you think you are playing by the rules you are SUPPOSED to be playing, living the life you were TOLD is good & right...if it doesn't feel it every day when you pop open those baby blue, brown, green or whatever eyes, then that's where I come in.
It most certainly doesn't matter if you systematized and templated the living hell out of your business, yet you look at it and feel more MEH then WOOHOO!
Let's chase that dream together. I believe authenticity, truth telling and vulnerability, especially the messy kind is the key to healing the past and diving into a new Technicolor future. I value honesty, humor, a lot of cheerleading and gentle mirroring can help someone open up to new things and admit what they've always dreamed of in order to go make it happen.
I believe in taking things apart to rebuilt them on your terms- Life, Biz, and all things combined.
Who's coming to the party?
(WE ALL ASK THAT ONE BEFORE WE VENTURE OUT, LET'S BE HONEST)
You may be asking yourself, ok yes she is talking my language but how can she know where I am or get me out of here?
Hiya, I'm Shari, a free rebel spirit, chief instigator of change, unconventional coach & creative business strategist with a passion for living life as colorfully as possible.
Well, listen up...I knowwww where you are. I lived there, I saw the gray, I dreamed of more and didn't believe I had a chance at anything different. Once we get comfy with a cup of tea (or flask of vodka..no judgements!), we will dive into as much of the nitty gritty as you need and want to but suffice it to say that a numb, hurt, bored and scared mom of two in a bad marriage caught in a Stepford life is where I began.
So now you're thinking- okay, so she then just woke up one day and knew what to do to change.
Uh. Nope.
All I knew was I couldn't live like that anymore but I saw nothing in front of me. But I chose to start to move, walk, skip and dream. Even when I had no idea where I was going or what I could change my start was I don't want to die in this place. I danced, I found yoga, I painted, I journal-ed, I cried, I avoided, I went high and low and everything in between. When I fell, I kept getting up. Until I could FEEL again and remember who I was underneath all I had become.
That journey was the hardest, lowest and darkest journey a peppy little sparkplug could go on. And frankly, I wouldn't give back a day because I made it to here (ok maybe a couple of doozy days but you get my point). But doing it on my own and feeling lost and invisible was not the most ideal way to go. And now I know that.If only at that time I would've had a cheerleader, a confidante, a non-judgmental person who I could even just scream to without the annoying fix it answers, my road would have been shorter and brighter.
I grew my business in under 2 years, on MY terms with my strengths and big dreams as the drivers...leaving the shoulds and have tos behind with the old garbage.
You can too
I am here to show you how to grab life by the balls (or ovaries, whatever you've got ;)) and design it all on YOUR time, vision and purpose.
AND THAT IS EXACTLY WHAT I OFFER TO YOU.
An out loud colorful existence with a cheerleader & partner in crime.
Who could turn that away?? Whether you have read this page over and over and scurried back to Facebook to make it go away or you are ready to roll up your sleeves and dive in, I am here. I SEE you, I GET you and I KNOW you.
AND NOW TO THE AFTER PARTY!
Thank you Shari D Teigman! Incredible to speak with you. You are a totally natural and GIFTED coach. You have the gift of purity, of being connected with your artistic ways. No bullshit barriers to break down. WATCH OUT FOR THIS AMAZING WOMAN!
— C.M.H.
The Shambles Show where you get a sneak peek into the world of Shari Rambles.
Join me as I can't wait to ramble with you on Life, on Love, Entrepreneurship and Living Out Loud in all ways- we know you will find a little (or a lot!) of yourself in here.
You're Entering the crazy world of the Inner Workings of what goes on in a Maverick's mind,
A blend of soul wisdom, creative spark, feisty know how and an Unapologetic Fiery Passion to Inspire the Mav in You
May you start Fires and Forge paths to succeed in Business and In Life.
"Shari is the most amazingest person EVER! I was a changed person immediately after the first time we spoke and dove into what I was looking for. She has laser focused insight... If this were a Marvel movie, we'd all be in trouble! Thank you Shari!
— Karen Quinn
If you are ready to get started on your new sparkly road, I am waiting for ya over here at my work with me page in a variety of ways. Let's do this!
(Cue Beyonce...to the left, to the left..CLICK!)
"I honestly was scared to hire writing help, as a business owner with a personal brand I wanted to make sure that MY voice was coming through in my content. I held out for and wrote all my own websites, emails, sales pages, etc by myself for a very long time…truth be told I didn't trust anyone with my voice. Then I met Shari, and my life and business changed (for the better of course). Shari has this incredible gift of just "getting" people at the soul level…sometimes more than you even understand yourself. I went from not trusting anyone with my words to sending Shari anything and everything that needs magical word power and she whips it up beautifully for me. When I read the copy she's written for me, I think "How did she know all that was inside my head?" It's literally like she's inside all of her clients brains (in a non-creepy or intrusive way). Thank you thank you Shari for all work you've done for me that I now don't even trust myself to do anymore! I went from not trusting anyone, to solely trusting Shari to make my words shine and convert.
I now have Shari be the guest expert in my programs. She's my go-to.
— Adrienne Dorison,

www.adriennedorison.com
While we are on the topic of different strokes for different folks, you may want to know how and IF I know what I'm doing. So to the technical stuff....drumroll pleaseeeeee!

As a lifelong learner, I have studied social work, art therapy, and completed a year long life coach training in Mentor Masterclass with Jeannine Yoder. I am also a certified yoga teacher and a multimedia artiste' who works with decoupage, mosaics and paint, interior design as well as a makeup artist. (Yes I decorate anything that stands still-ish.)
So there's my official tool box but the real way I know how to help is because I come to the table (or sofa) with an open heart, an open mind and a love of helping souls find their way to build a life AND business they only dream about.
Have a question?
Fill out the form below and I'll get back to you as soon as I can.